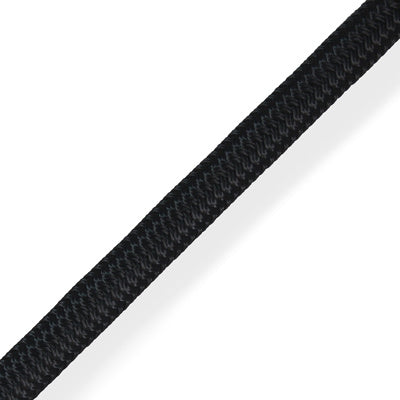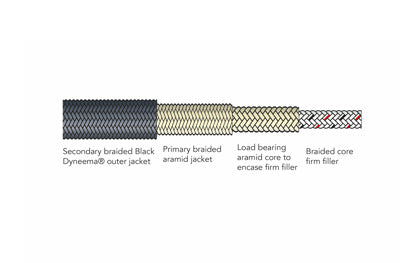 ​​​PRODRIVE 2.0
Following the success of Marlow's original torsional cable, the PRODRIVE 2.0 has been through an engineered evolution which sees a number of improvements to the core and cover resulting in a better performing rope product with improved rigidity and stiffness without increasing the cost. 

Upgrades to the core include the high modulus aramid from the centre of the rope being replaced with a braided core firm filler which gives the centre of the rope more rigidity and durability. The benefit of the braid core is that this no longer 'knuckles' when bent and is then covered with a secondary load bearing aramid core. 
The PRODRIVE 2.0 has two additional braided jackets; the first continues to be made from the aramid fibre to carry torsional load, and now the second braided jacket had been upgraded fro polyester to black Dyneema®
---
BENEFITS:
Easier, even furling
Fast furling
Faster sail changes
Good abrasion resistance
Good UV resistance
Integrates with any furling unit
Low creep
Very high torsional stiffness
Very low elongation
Economic option for multiple head sails
TECHNICAL:
HOW TO PURCHASE:
Select your diameter (mm) then your colour and add the amount of meters you require in the quantity.